Adjustable Soft And HardTattoo Rotary Machine RCA Cord Tattoo Guns Extreme Series Supplies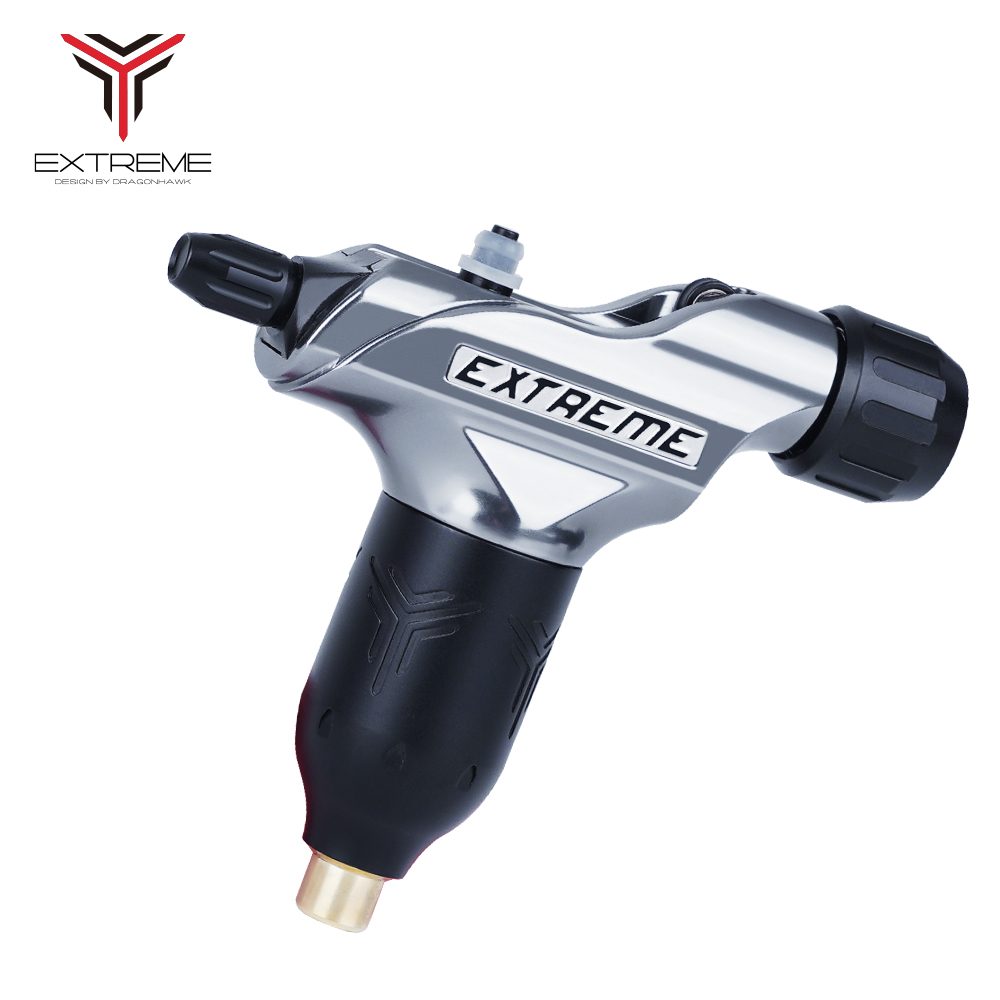 Specifications of the tattoo machine:
Motor: Coreless motor;
Speed: 8v/9000rpm;
Suggest working voltage: 4-10V RCA;
Weight: 180g;
The EXTREME rotary machine has a ultralight Metal performance,high quality coreless motor,used for both lining and shading. this machine features a powerful motor that guarantees reliable, quiet operation without any vibration. The machine has motor 9000 rpm. Three colors can be selected,including Grey blue and pink.

How to use:
1.Rotate counter clockwise to remove the motor.
2.Pay attention to the spring position.
3.Align the notch above,rotate clockwise until the mark goes to the upright position..
4.The motor casing is an aluminum alloy . Reduce weight. The front frame is zinc alloy. Stable support.
Product Show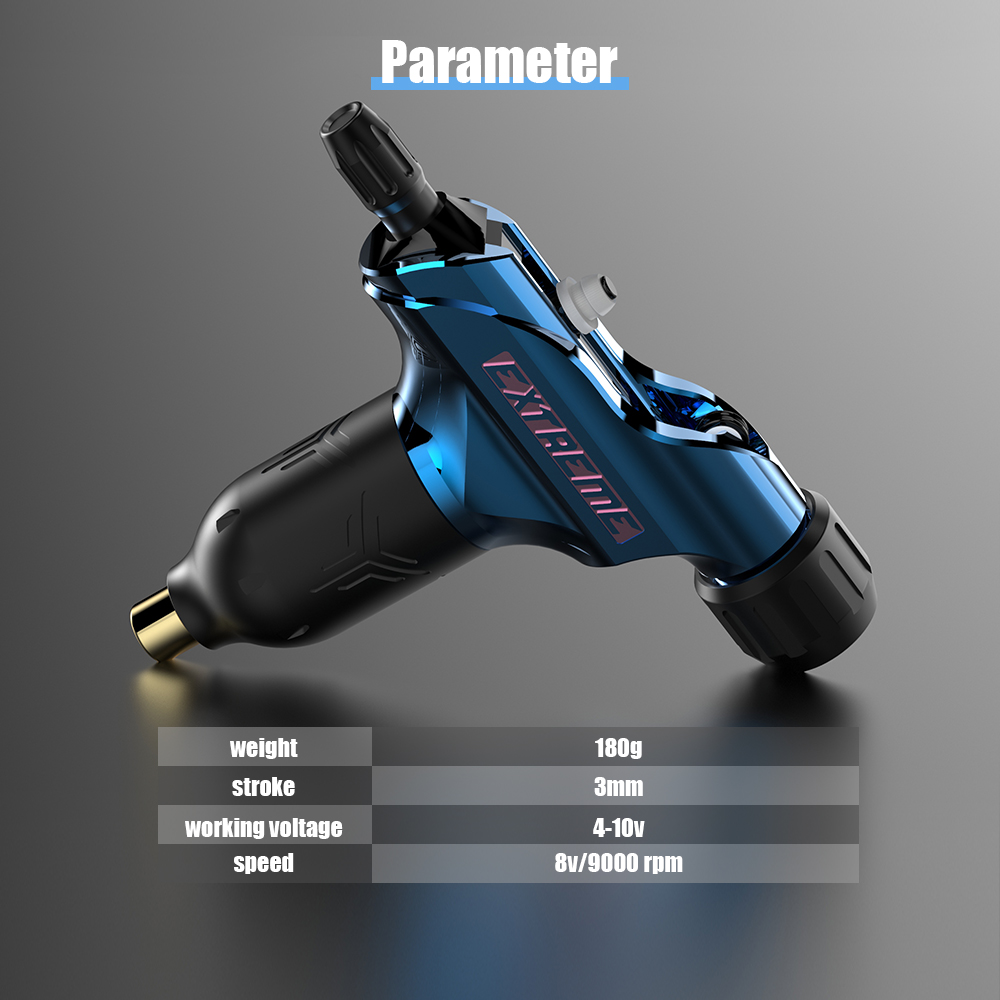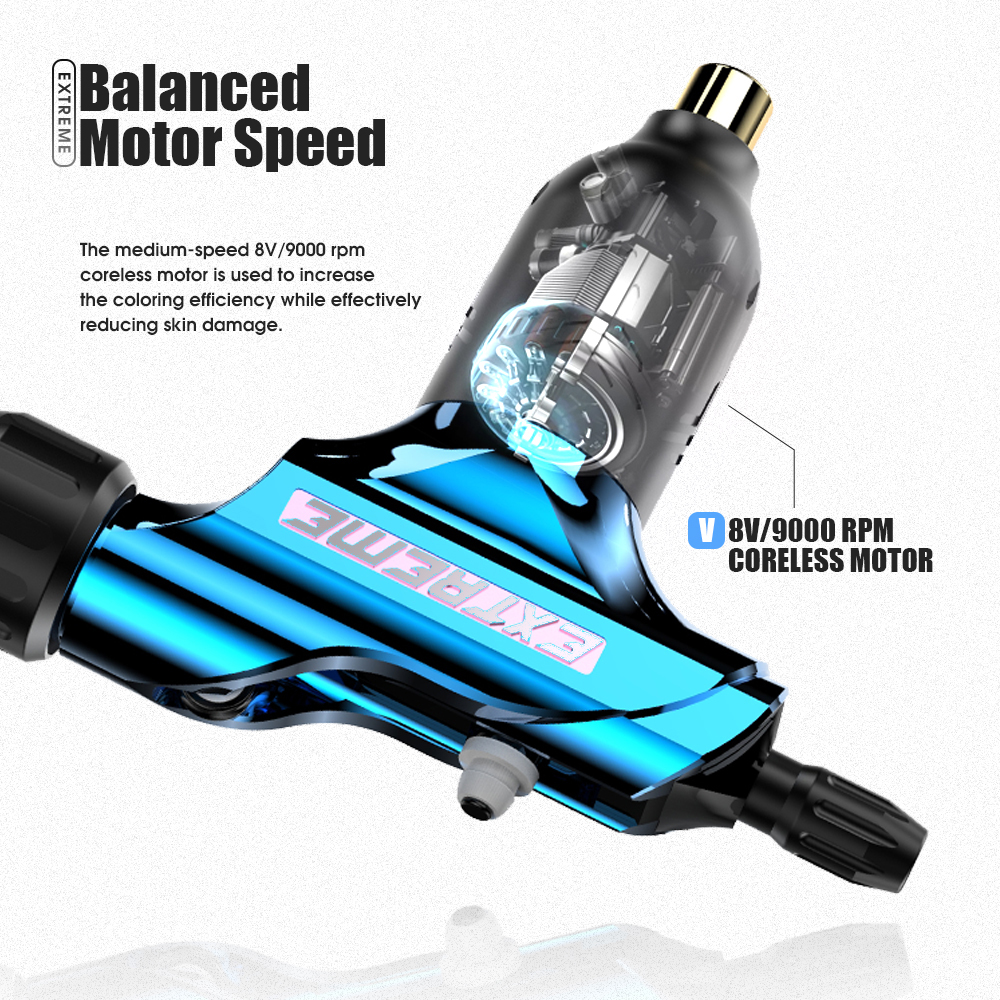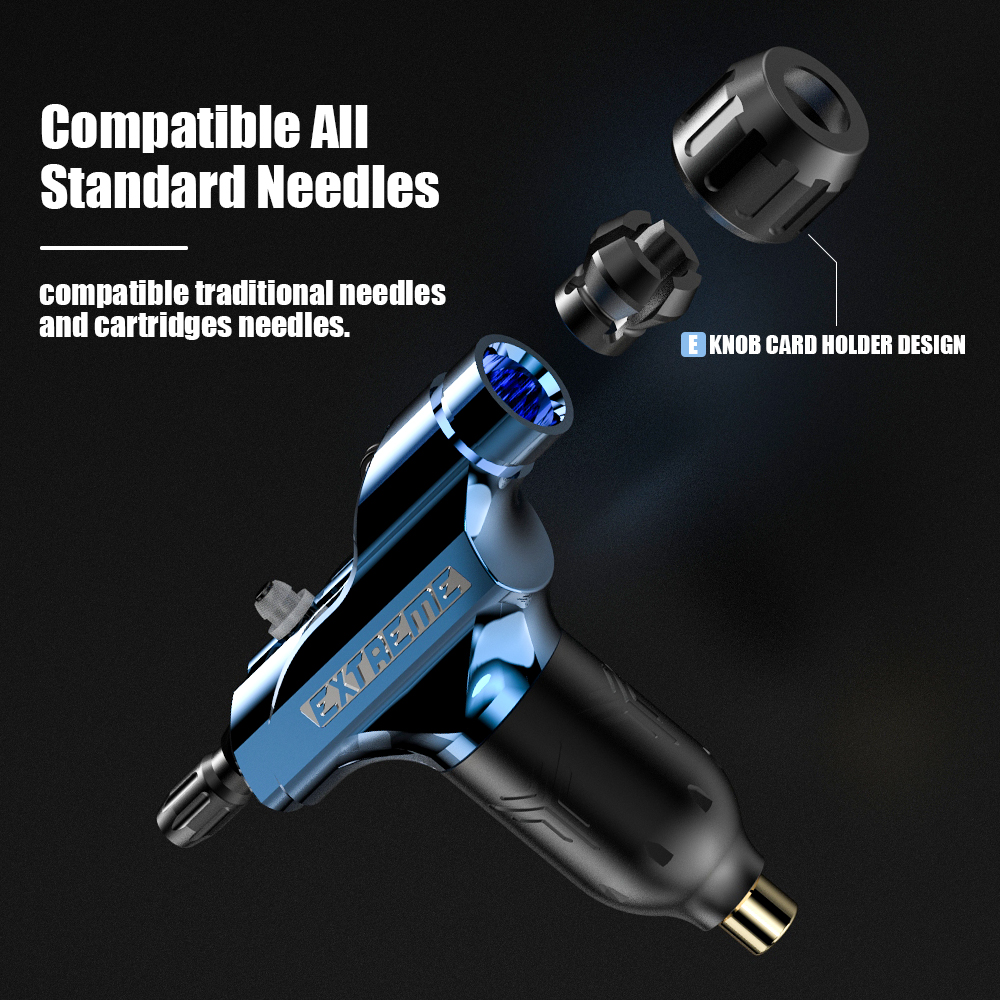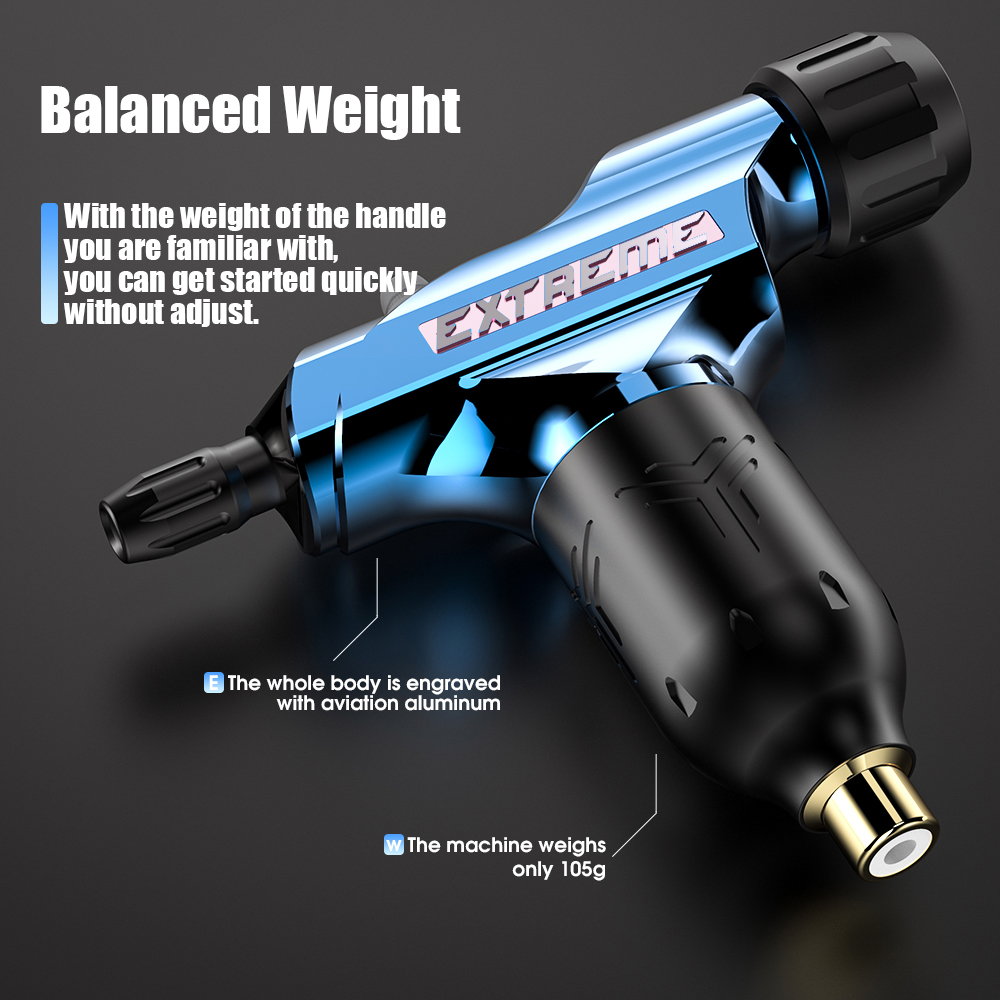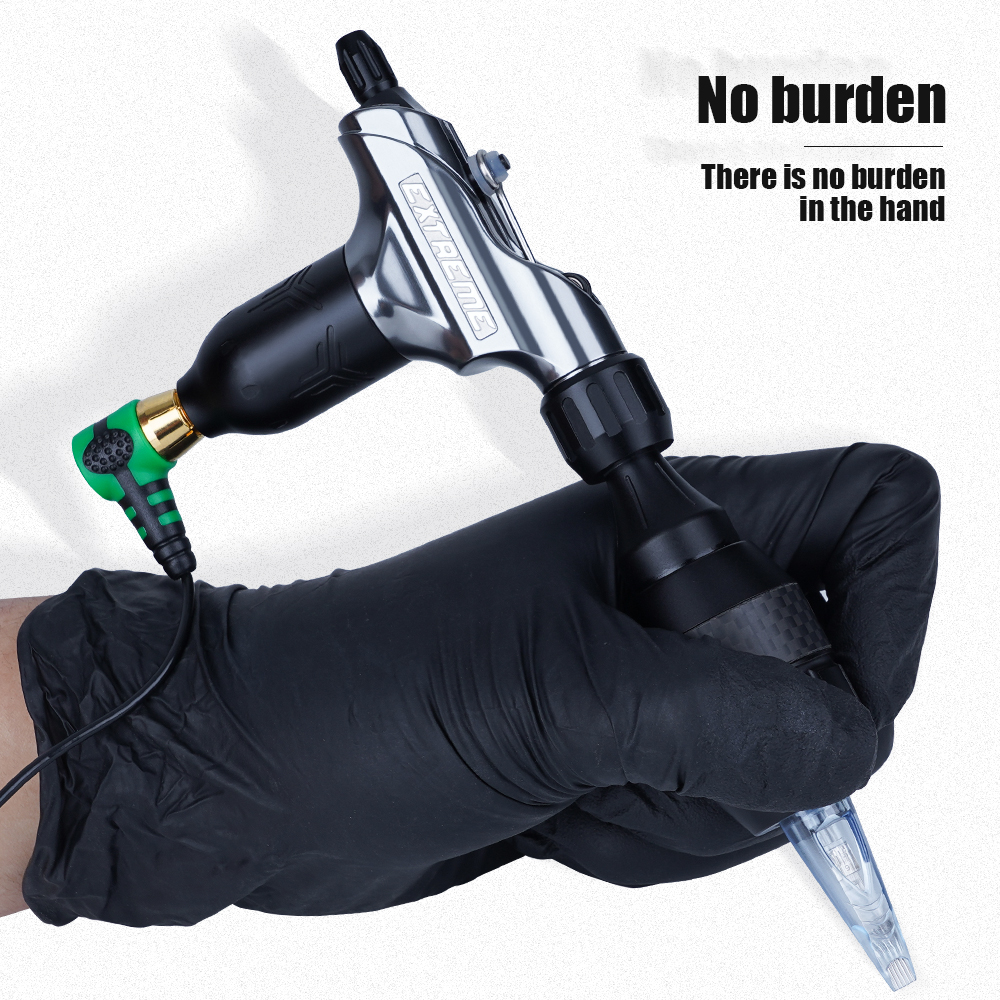 How to Adjust Soft and Hard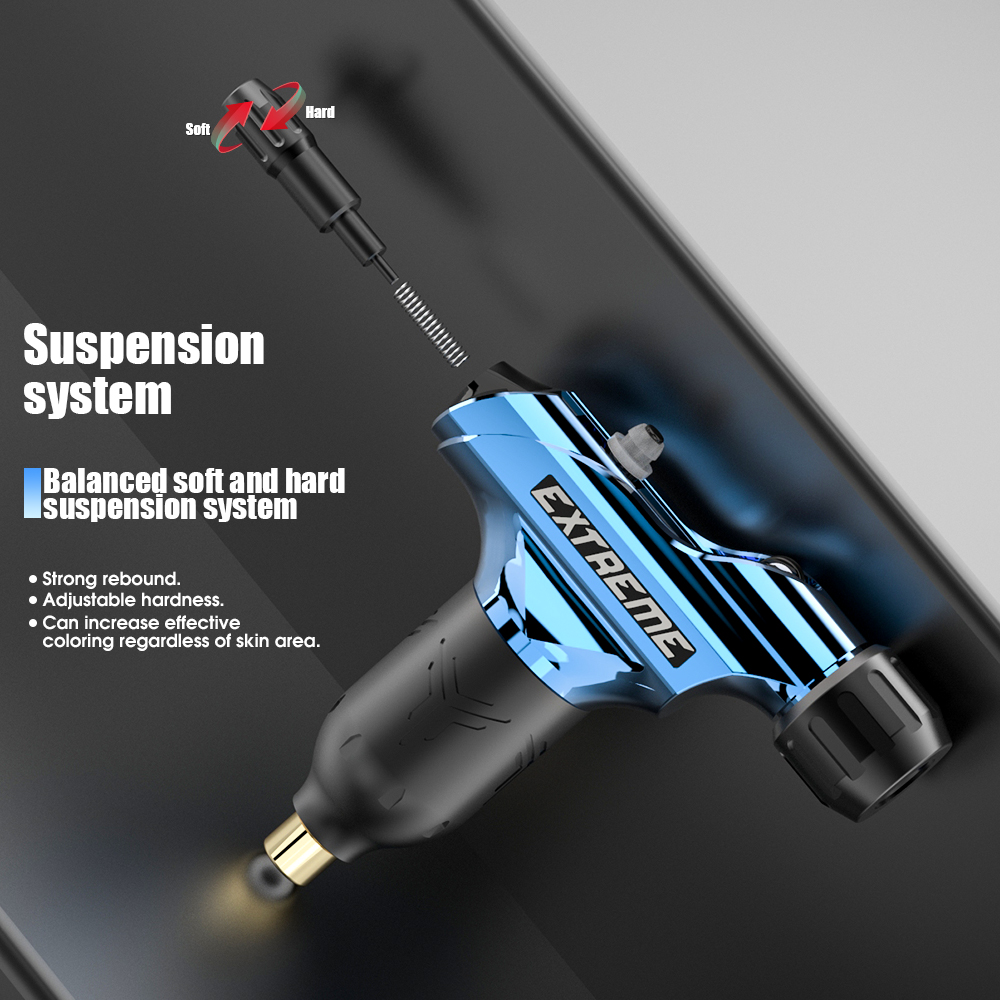 Multiple Colors Available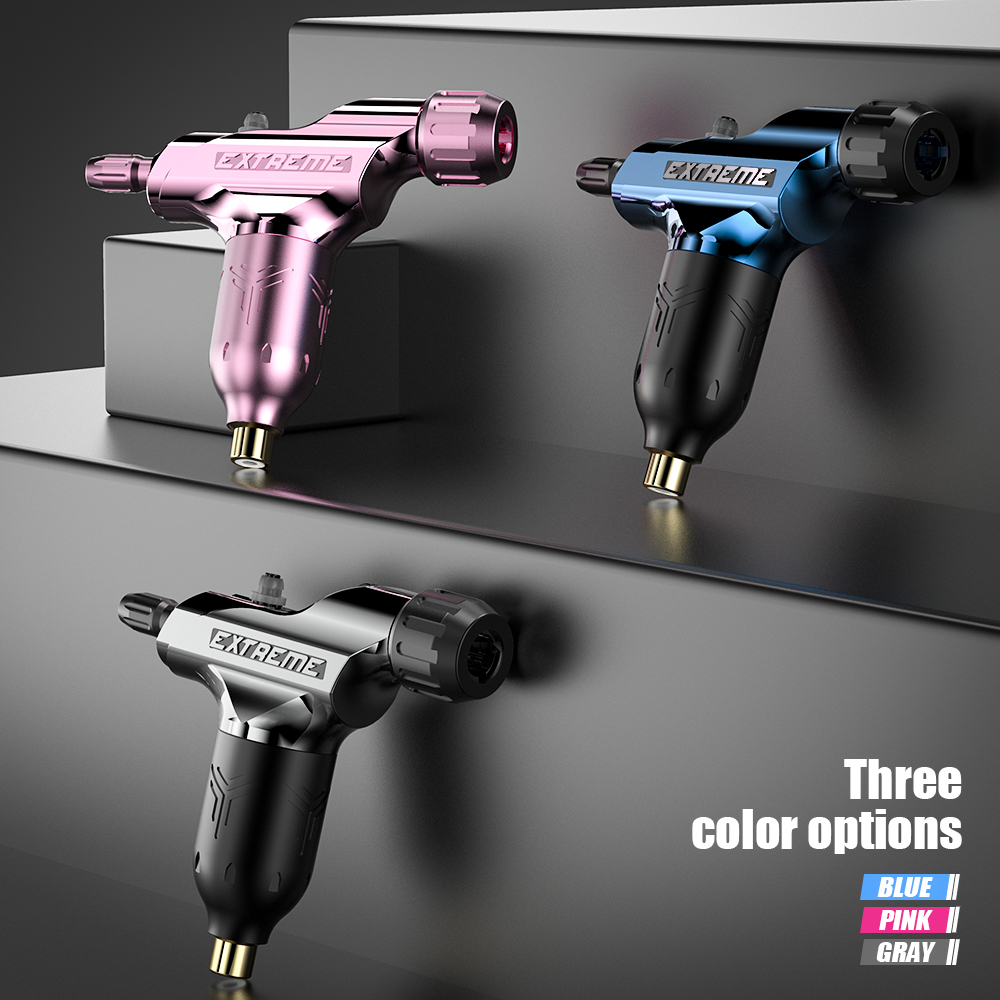 Brand Story