MR216+MR322
Portable Ultrasonic Facial Scrubber Multifunctional Skin Care Device Beauty Instrument Deep Face Cleaning Machine Whitening Lift P47
Feature:

Super thin and compact appearance, ergonomic streamline handle, user-friendly interface and touch screen, such design is made for you to using it more easily and conveniently.
Three working modes are available: cleansing, moisturizing and lifting.
Adopts with ultrasonic wave and nano technology, combining with unique shovel type probe and high frequency vibration, it can go deep into your facial skin.
Multifunctional. This beauty instrument can penetrate into deep skin, deep cleaning of skin dirt and introduce nutrient solution, which can  improve micro-circulation, dredge sweat glands, shrink pores and help you to solve many skin problems.
Convenient USB rechargeable design and long endurance ability. It can be continuously used for 3~4 days after it is fully charged.

Specification:

Material: ABS
Power: 2W
Charging time: About 2.5 hours
Using time: 80 minutes
Charging mode: USB Rechargeable lithium battery  
Weight: 115g
Color: White
Size: As shown  

Package content:  Pack in bubble bag, without box
1 x Ultrasonic Facial Scrubber
1 x USB cable
1 x Protective cap
1 x User manual(English)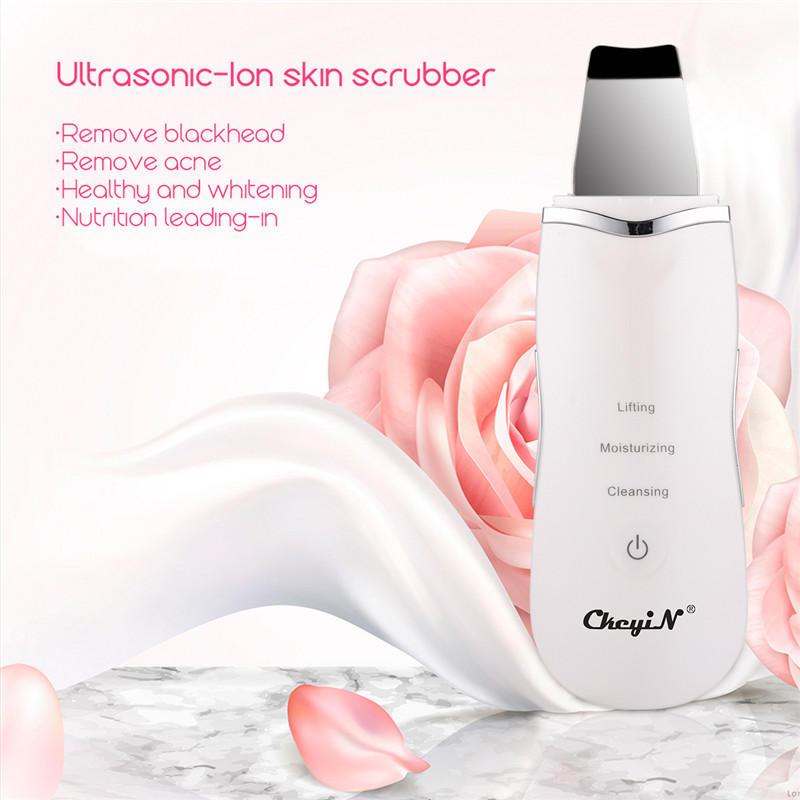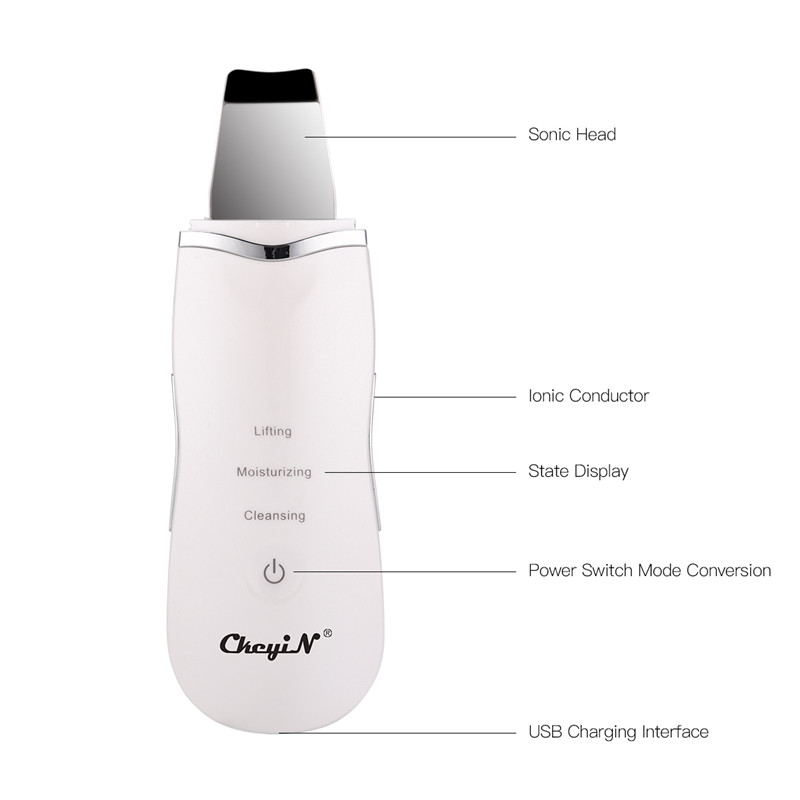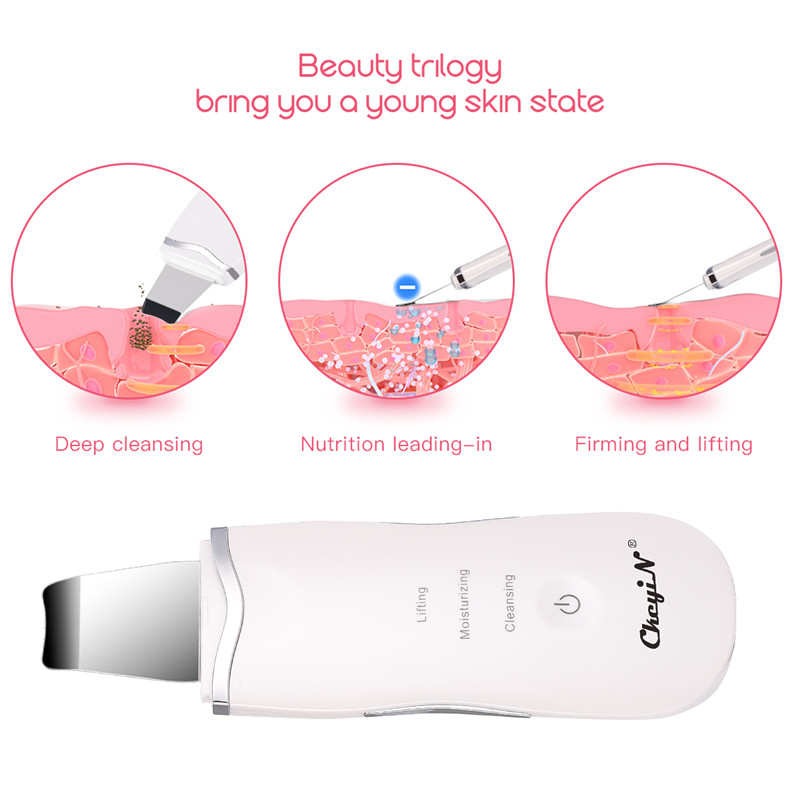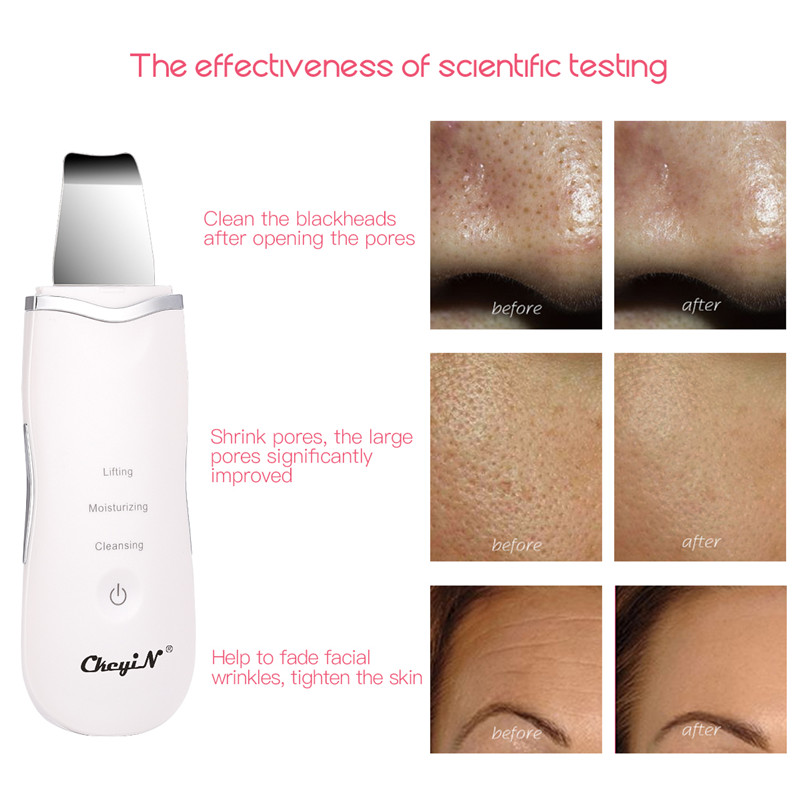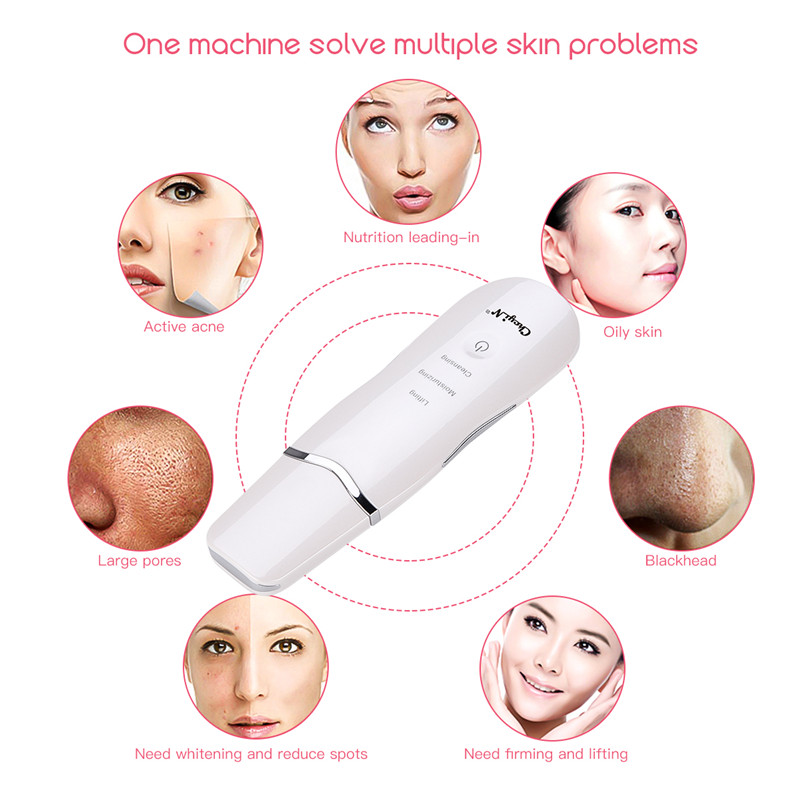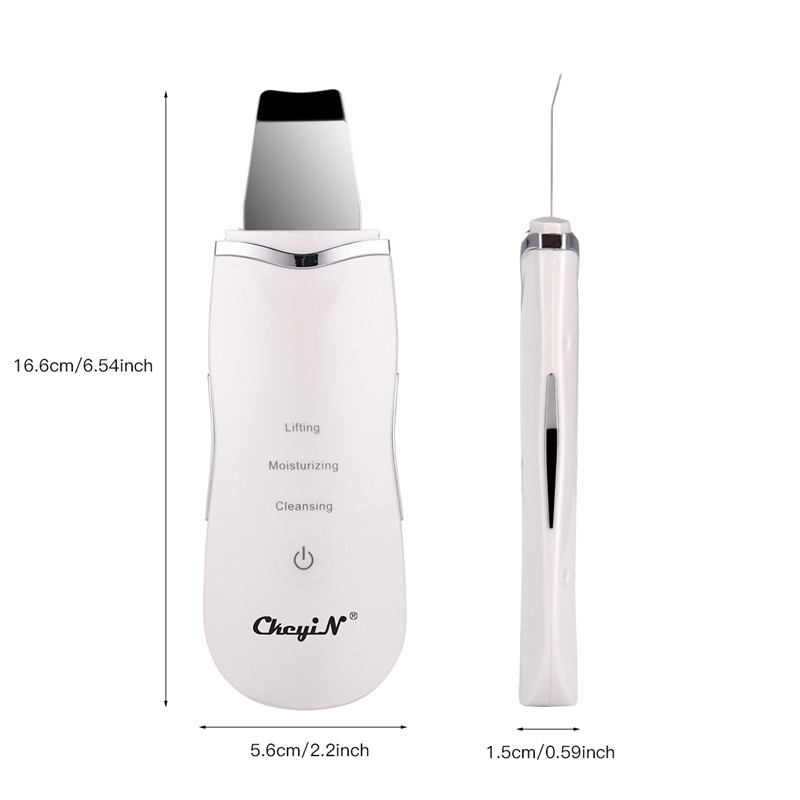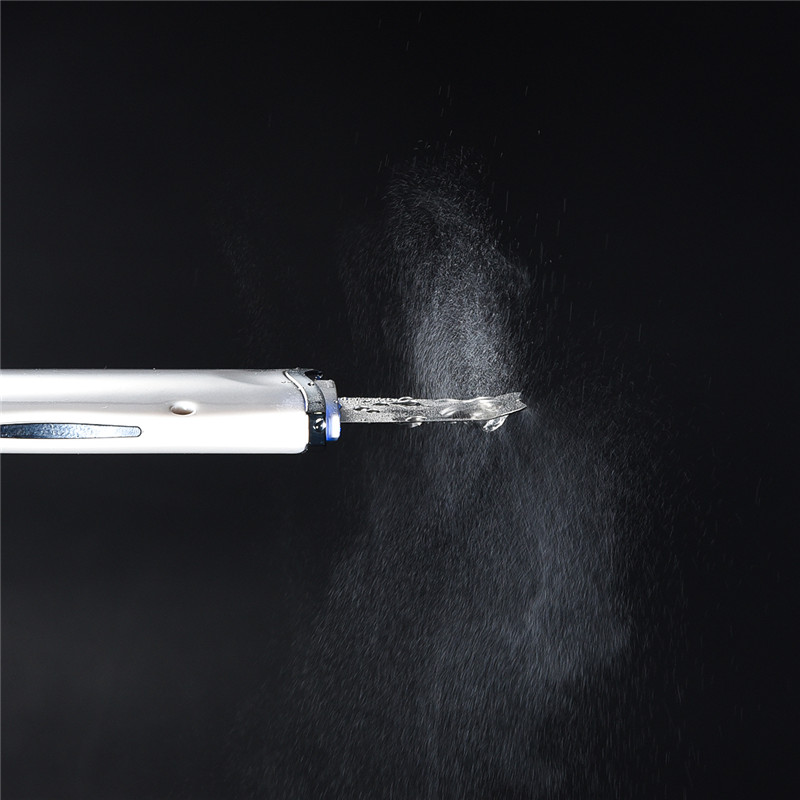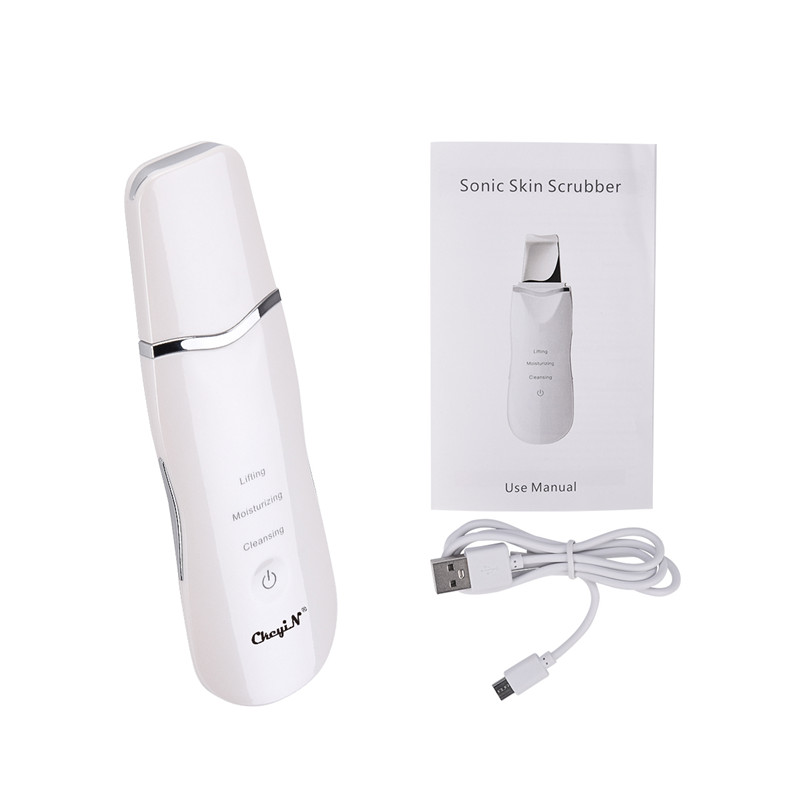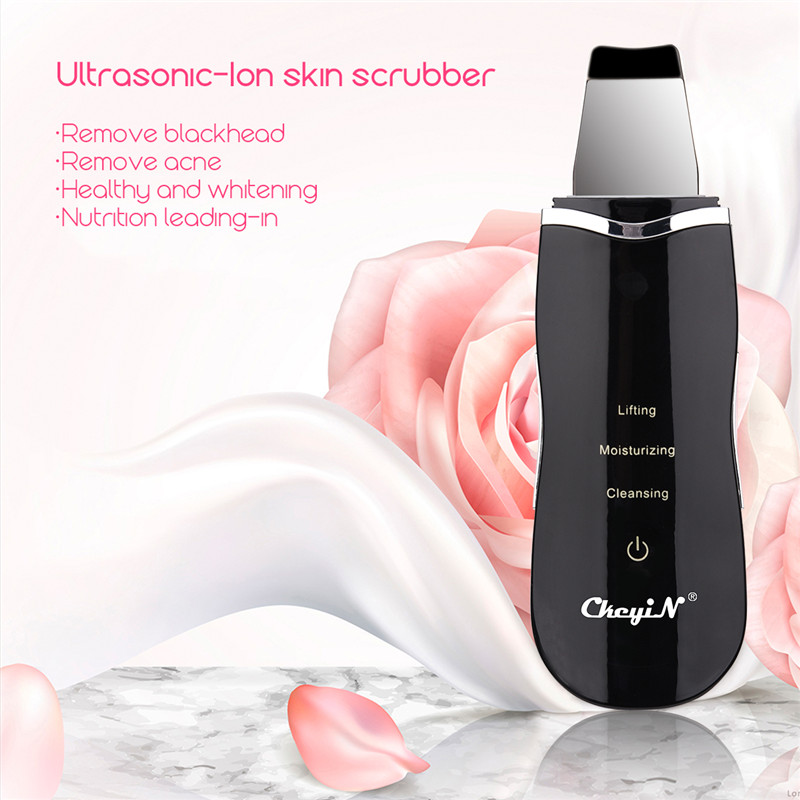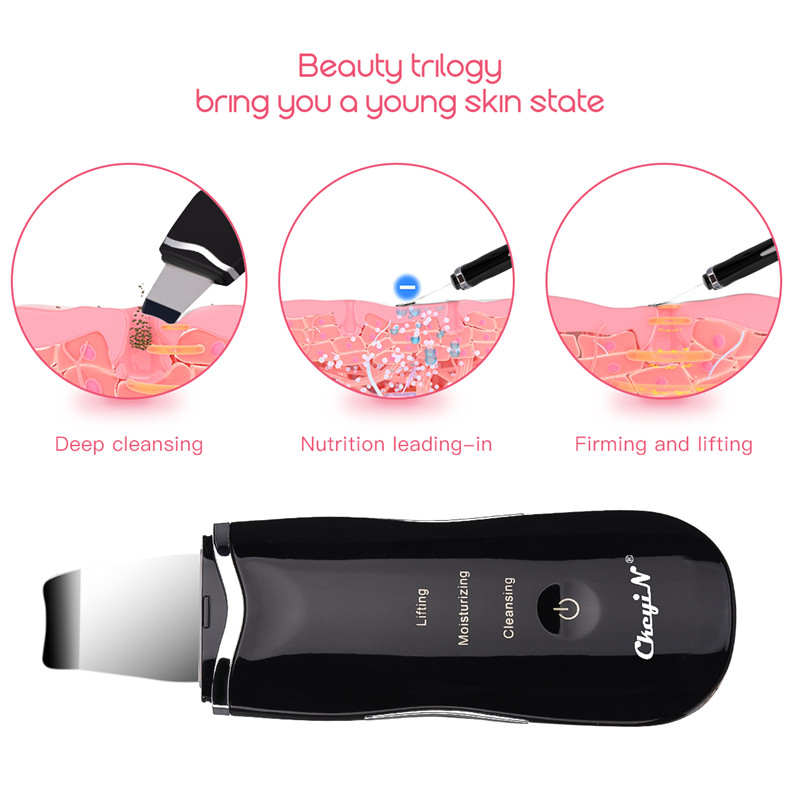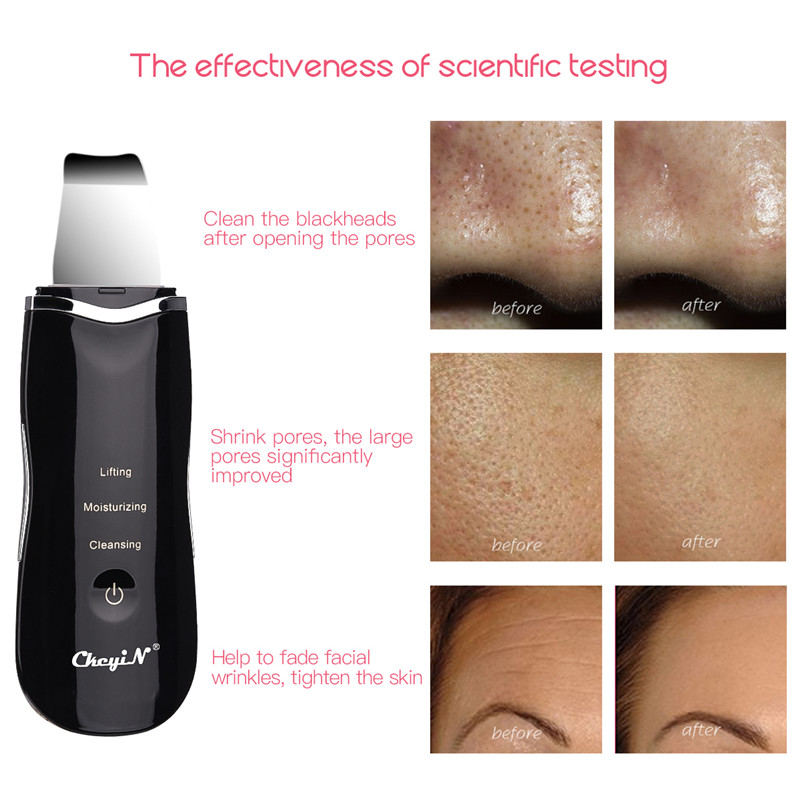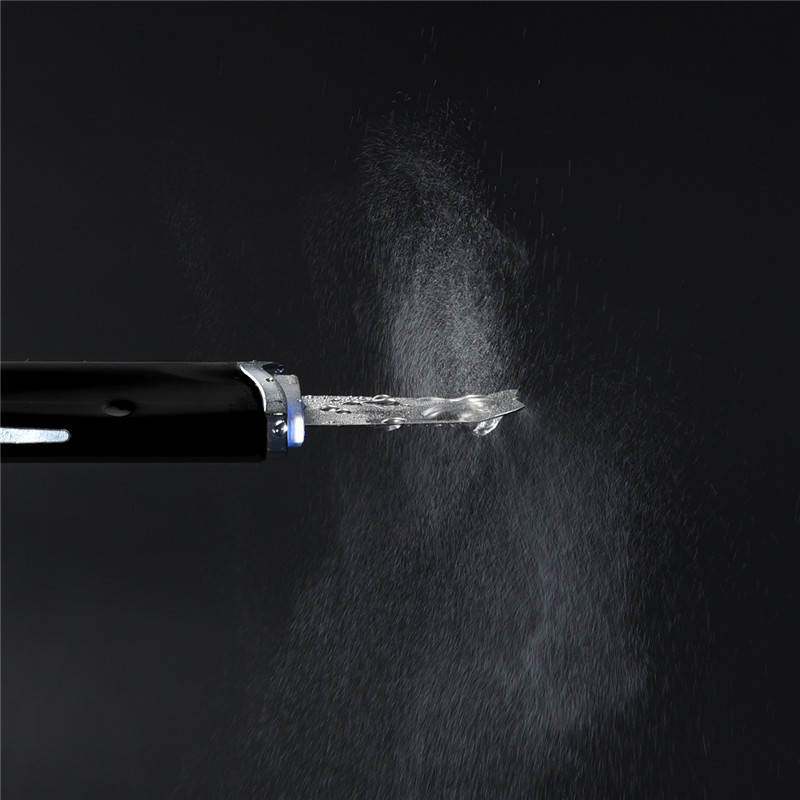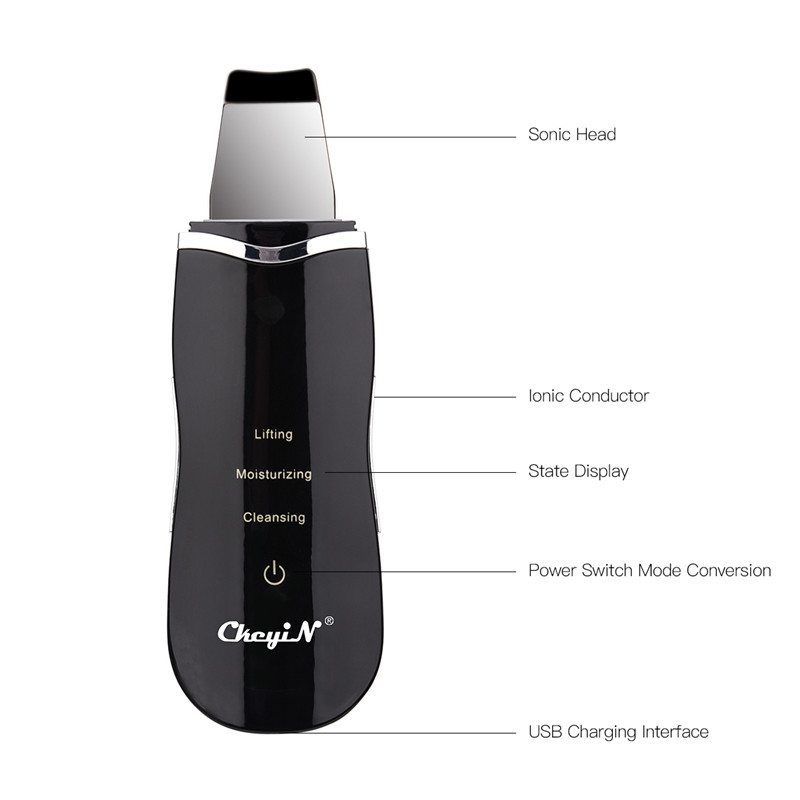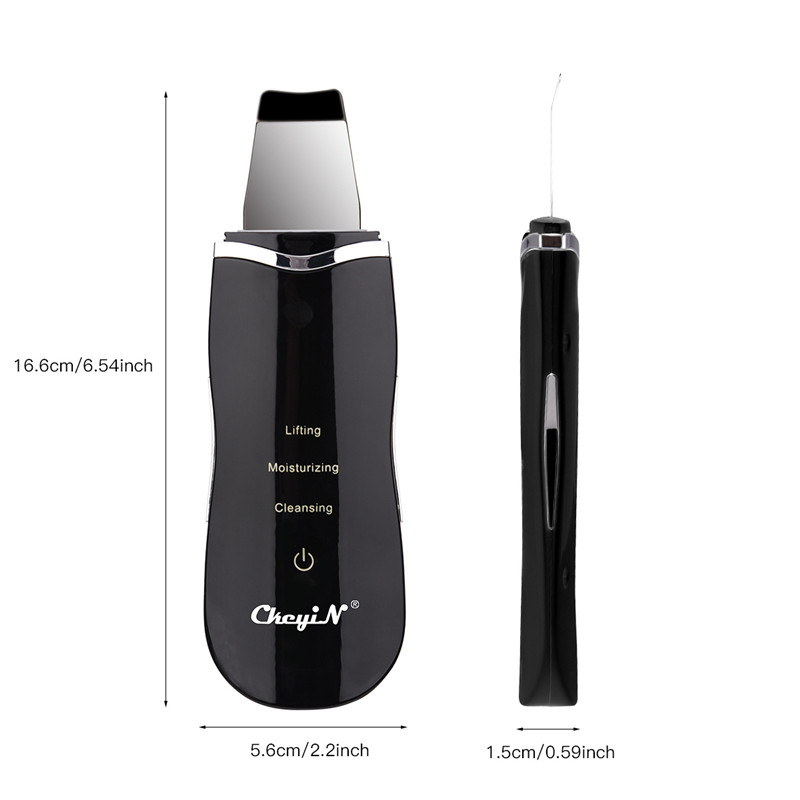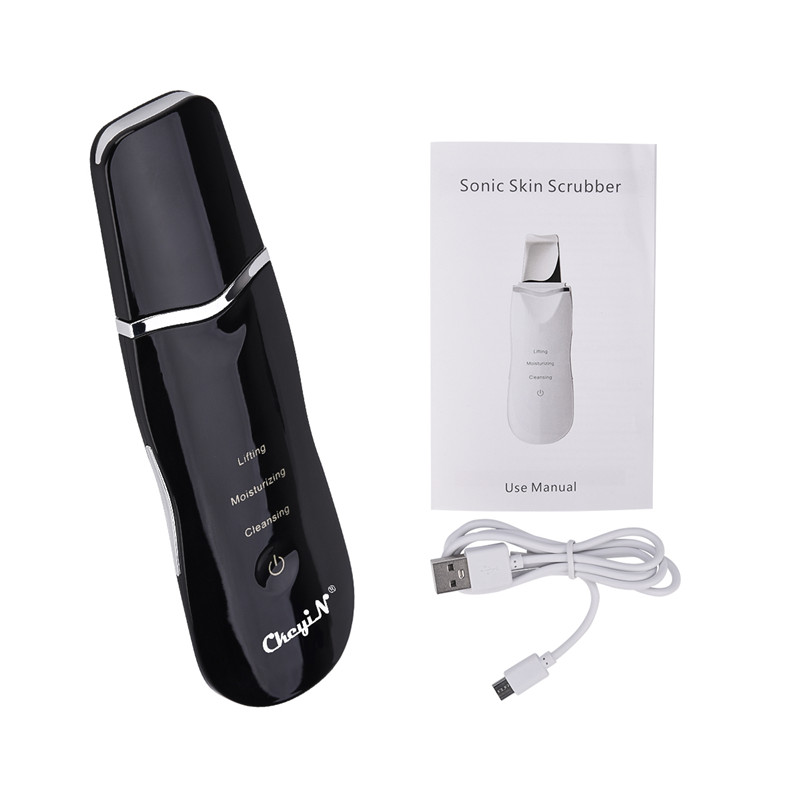 Details for the mini facial steamer:
Feature: 
Mini-pocket size easy for your to take, so you can replenish water for your face at anytime and anywhere.
Adopts with high-speed vibration technology to split water into tiny nanometer particles penetrated from cuticle infiltrate to the basal layer, this mini face steamer can hydrate your skin instantly, so let your skin keep moist at anytime.
With auto power-off function, after runs for 60s it will shut off automatically. 
 
Specification: 
Material: Food-grade ABS
Water tank capacity: 20mL
Charging time: 3 hours
Power: 3.15W
Color: White
Size: 12*3cm(Height*Diameter)
Weight: 60g

Package content:(Packed in box) 
1 x Face Steamer
1 x USB charging line