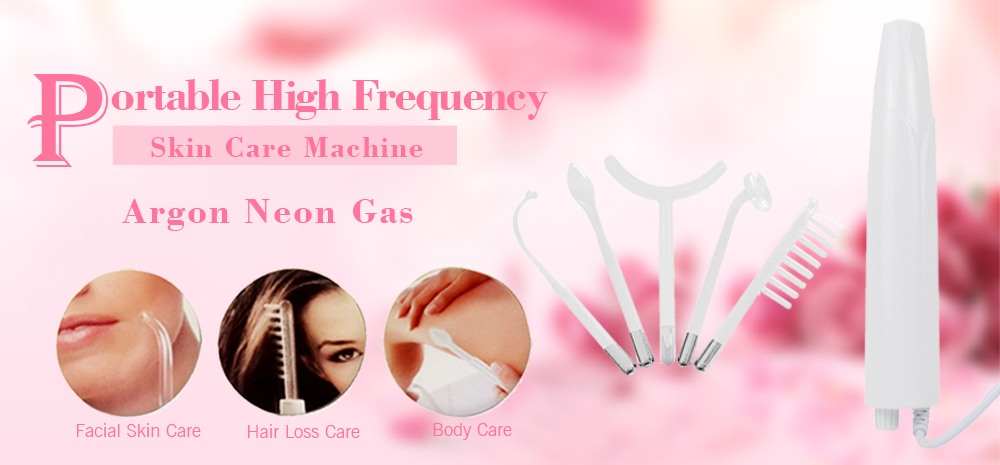 High Frequency Wand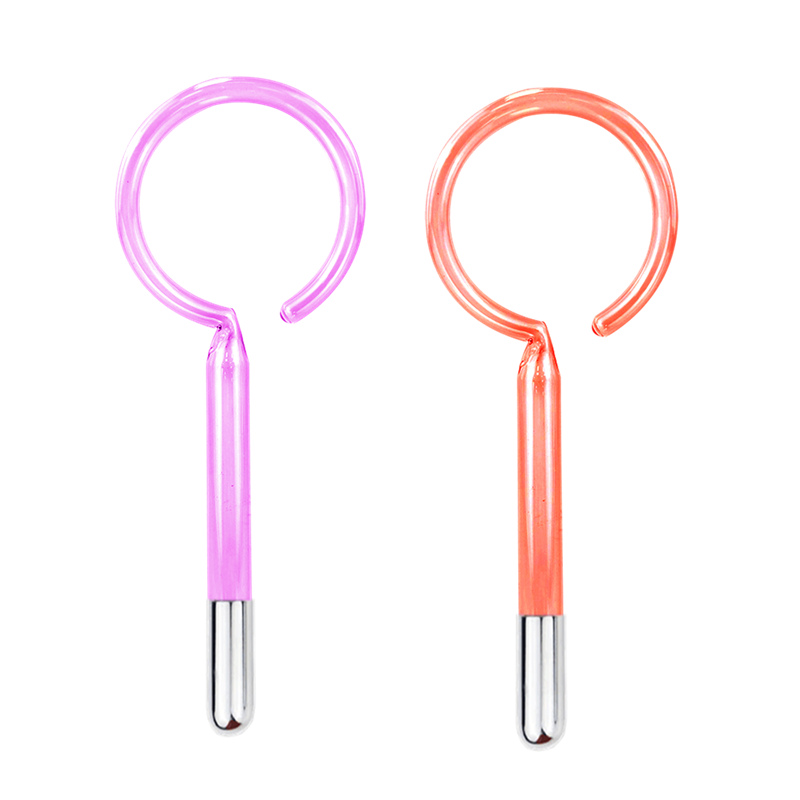 Color: Orange and Violet   
Material: Glass 
Apply Part: Body, Hair and Scalp
Packing List:  Wand *1 pc 
Size:  15.9 cm
Diameter: Appr. 11mm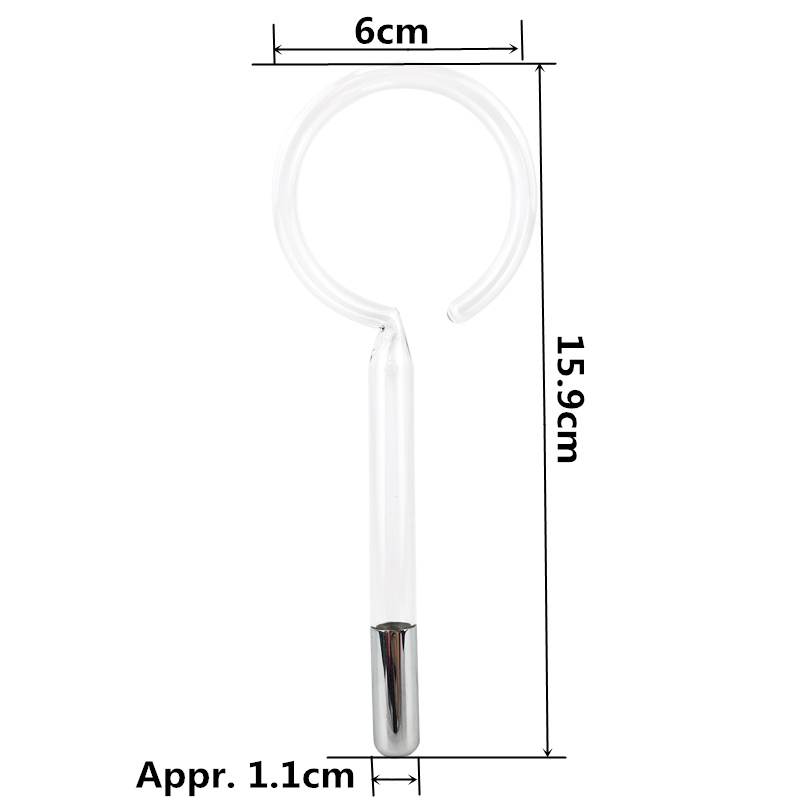 The Main Differences Between Orange and Violet High Frequency Electrodes, Quality high frequency electrodes are typically made of tempered glass and filled with either
1) argon gas which produces a subtle violet colored glow, or
2) neon gas which produces an orange glow. The high frequency electrode acts as a safe conductor of the current.
High frequency is a wonderful holistic treatment offering a host of benefits for many skin care concerns ranging from acne to wrinkles.
Electrode Color     Gas                     Function
Orange                Neon                   For treating aging skin, scalp and hair
Violet                  Argon                   For treating acne, scalp and hair
Traditionally, the violet electrode is used by professionals to treat acne prone skin. An extremely small amount of ultra-violet light is emitted when the violet electrode makes contact with
the skin. Such brief and low level UV exposure is considered very safe (non-skin damaging) and provides excellent anti-bacterial and healing benefits.
The orange electrodes are generally indicated in the treatment of aging skin because they are said to direct more warmth to the treatment area which promotes blood circulation, encourages cellular turnover and improves product penetration.  
Click to get the whole set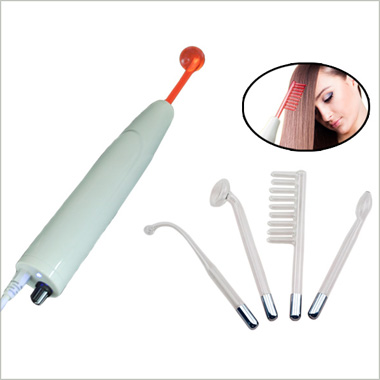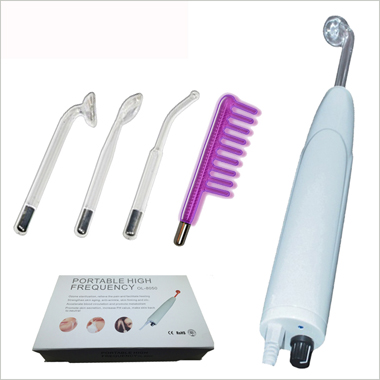 Other Nozzle Available